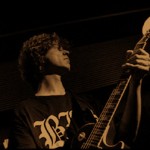 Tibo Abrial
Tibo is on the road at 14 years old. Playing with his father Patrick Abrial a famous french pop singer. Since 1985, he is a recording pro, working with Michel Berger, Montserrat Caballé. He tours and records with Johnny Hallyday. He is the creator of the "Guitar Attitude", a 4 album compilation of 40 french guitar players.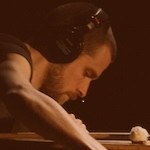 Aleksi Aubry-Carlson
He started guitar at the age of eleven with Ehat Musa on acoustic guitar, followed by Pierre Chaze and Mathias Desmier on electric guitar. Starting 2002, he studied with David Lampel & Jean-Michel Bardez in classical harmony and composition. At the same time, he studied church organ & improvisation with Denys Mathieu-Chiquet and orchestral conducting/orchestration with Henri-Claude Fantapié. Aleksi is mainly a composer for various media such as TV commercials, short films, animation films, mapping project and video game. In 2016, Aleksi scored his first feature film, "Don't Hang Up".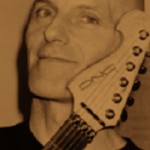 Pierre Chaze
Winner of the jazz Academy contest at 20 years old. Study with René Thomas. Plays with Eddy Louis, Jacques Higelin, Barney Wilen (double album "Moshi"), les Polyphonies Corses (Music Victory 1992) Cheb Kader (Europe and Japan Tours), Volt Face (double live album). Plays on one title of Bjork and one of Marianne Faithfull. Démos with Hohner at the Namm, London, Frankfurt. Teacher at Atla School. He writes tutorials for french magazines. In 2014, album "Music on Mars" with Michel Redolfi and Terry Riley. Creator of the V6 with Emile de la Tour.
http://pierrechaze.com/en/home/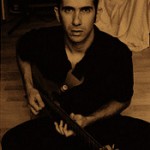 Mathias Desmier
Winner of the Tremplin Jazz of Avignon. Plays on "Guitar Attitude", "Forgas Band Phenomena", "Light on the dark" (Hector Zazou). "S.T.S live Paris 2 ". Works with the choregraph and dancer Carolyn Carlson. Writes in french guitar magazines. Plays on the movie soundtracks : "la Terre vue du ciel 2003", "Le Couperet » by Costa Gavras (2004). Teacher in the Atla School.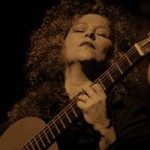 Valérie Duchâteau
Winner of the Conservatoire de Paris. Pupil of Alexandre Lagoya. Works with Marcel Dadi, Tom Bresh, Pedro Soller, Juan Carmona, Boulou and Ellios Ferret. Records success classic albums. Creates the french Guitarist Acoustic and Classic Magazines.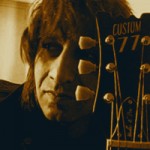 Stéphane Guéry
Plays with Richard Bona and Thierry Arpino at 25 years old. Works with "The Last Poets". Plays and tours with Archie Shepp. Record his own album "Shana". Duet with the guitar player Jean Philippe Muvien. Tours in 2012 with Mina Agossi. Records with her the "Red Eyes" album. A second album with Mina will be released in september 2014.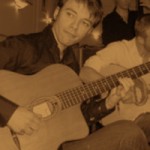 François Hégron
Teacher in the ATLA School. Plays and records with Babik Reinhard, Samy Daussat. Works with different gypsy music bands. Writes in french magazines.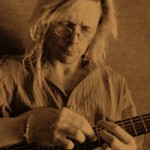 Manu Joulia
Progressive experimental guitar player and composer. Manu shows a deep feeling of groove and rythmic polyphonies. He was formerly a drum player and still plays the flamenco drum "Cajon" with different bands.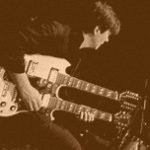 Sylvestre planchais
Sylvestre plays in a lot of different bands from jazz to pop music.
He has been writing for 10 years in Guitarist Magazine and teaching in ATLA, the famous french music school, since the beginning.
He has played with renowned french jazz and blues guitar players : Christian Escoudé, Romane, Pierre Cullaz, Marc Fosset, Michel Perez, Frédéric Sylvestre, Manu Galvin et J.J. Milteau, Jean Marie Ecay.
He has found his own way with the 8 fingers tapping technique and has played in big festivals : Patrimonio (opening for Toto), Issoudun, Autour de la Guitare etc.
He writes for theater and movies : « Indigènes » of Rachid Bouchareb and « Sur un air de Charleston » of Jean Renoir.
He has released 2 albums : «Round the Blues» and « Beatles Revisited ».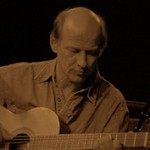 Antoine Tatich
Plays and sings in Music Festivals with Luiz de Aquino, Romane, Laurent Bajata, Babik Reinhardt, Thomas Dutronc. Creator of the Patrimonio Guitar Festival clinics, famous since 1992.